The term "heart disease" is often used interchangeably with the term "cardiovascular disease." Cardiovascular disease generally refers to conditions that involve narrowed or blocked blood vessels that can lead to a heart attack, chest pain (angina) or stroke.   Can you get burial insurance if you have had a heart attack or have heart disease?  The good thing is yes you can. Does life insurance cover a heart attack?  You would think after a person has a heart attack or heart disease that an insurance company would not touch them with a ten-foot pole.   Fortunately, there are several companies that will offer a guaranteed issue whole life policy. in this article, we will learn about heart disease and life insurance.  Coronary artery disease and life insurance and also general heart disease and lifestyle.   Will you pay more for burial insurance? Yes, but it is affordable and it is better than having no insurance at all. My name is Mitch Winstead from Allstar Senior Benefits. Our toll-free number which is 866-598-8170 or 910-538-4547.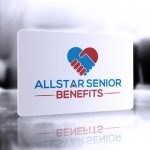 Our website is www.allstarseniorbenefits.com  My email address is mitch@allstarseniorbenefits.com.   Call today for a "no pressure" quote.  My first profession is a Physical Therapist Assistant.  I still do some part-time work helping people rehab from various conditions.   I have spent a lot of time with patients who have heart disease.  Sometimes it's after a triple bypass surgery and they need to get stronger and back on their feet from the surgery and being inactive for a while.
Symptoms
Heart disease symptoms depend on what type of heart disease you have. Symptoms of heart disease in your blood vessels (atherosclerotic disease)
Cardiovascular disease symptoms may be different for men and women. For instance, men are more likely to have chest pain; women are more likely to have other symptoms along with chest discomfort, such as shortness of breath, nausea and extreme fatigue.
Symptoms can include:
Chest pain, chest tightness, chest pressure and chest discomfort (angina)
Shortness of breath
Pain, numbness, weakness or coldness in your legs or arms if the blood vessels in those parts of your body are narrowed
Pain in the neck, jaw, throat, upper abdomen or back
You might not be diagnosed with cardiovascular disease until you have a heart attack, angina, stroke or heart failure. It's important to watch for cardiovascular symptoms and discuss concerns with your doctor. Cardiovascular disease can sometimes be found early with regular evaluations.
Heart disease symptoms caused by abnormal heartbeats (heart arrhythmias)
A heart arrhythmia is an abnormal heartbeat. Your heart may beat too quickly, too slowly or irregularly. Heart arrhythmia symptoms can include:
Fluttering in your chest
Racing heartbeat (tachycardia)
Slow heartbeat (bradycardia)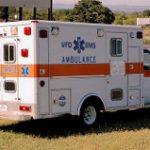 Chest pain or discomfort
Shortness of breath
Lightheadedness
Dizziness
Fainting (syncope) or near fainting
Heart disease symptoms caused by heart defects
Serious congenital heart defects — defects you're born with — usually become evident soon after birth. Heart defect symptoms ...Read More