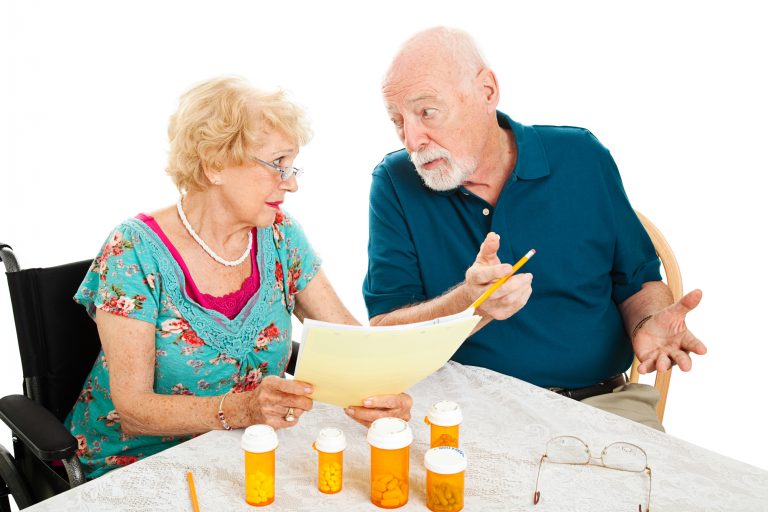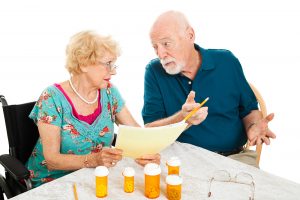 Are you receiving information in your mail regarding Medicare Supplement Plans lately? Hi, I'm Mitch Winstead from Allstar Senior Benefits.   Call us today! We offer free advice and no obligations.  Our toll-free number is 866-598-8170 or 910-538-4547. Out email address is here at this link Mitch@allstarseniorbenefits.com
Have you been pondering over your Medicare options and want to cover your health costs that Medicare does not cover?
The original Medicare does not cover your full health care costs and you generally have to pay a significant share of your medical expenses through your savings. Deductibles, copayments, coinsurance, outpatient services, and other healthcare services may leave you exposed to unexpected out-of-pocket costs that are related to your healthcare needs. This is where Medicare Supplement insurance comes into play. It can help you pay for your healthcare costs that original Medicare does not cover.
Medicare supplements are sold by two types of agents in the US:
Captive or Exclusive Agents and

Independent Agents.
Captive Agents
Captive agents, commonly known as exclusive agents, are contracted by insurance companies to sell policies on behalf or for a single insurance company. They must be licensed agents, each having a limited scope as mentioned in their licenses. A captive agent is generally provided with an office by the insurance company and has an administrative staff to process and carry out the paperwork, a significant bonus, ongoing training, and other motivational programs.
The captive agent sells policies for only one company and is legally authorized to sell or "pitch" for that one company. Most of the insurance companies that hire captive agents place restrictions. Captive agents typically place their focus on salesmanship rather than what benefits the customer or the type of healthcare insurance would fit their needs and budget. Captive agents are provided through sales training that teaches them to explain insurance policies and sell them to as many customers as they can.
When potential consumers respond to Medicare insurance advertisement, the insurance company directs them to their captive sales agent in the area closest to each consumer. Insurance companies generally provide extensive lists of prospects to their captive agents. Majority of the captive agents are independent contractors and earn a commission based on the sales they make.
If you are are planning to buy a Medicare Supplement plan from a captive agent, he will provide you with all the information you need on the lines of insurance his contracting company is providing. He will guide you and inform you of the detailed plan and coverage costs covered under the insurance plan and all the health care benefits and coverage you will get when you buy a Medicare supplement plan.
Independent Agents
Independent agents are eligible to sell policies from different insurance companies. Independent agents must also be licensed agents in the state they sell policies in and their scope is also limited by their licenses.
Independent agents, as the name suggests, are not tied to any one particular insurance company, they are absolutely independent. An independent agent has the license to sell Medicare Supplement for any company in the state he is registered in and the companies he is serving on contract. An independent agent enables senior citizens to compare all Medicare Supplement options available to them and choose the one that is best for them.
An independent agent can represent several insurance companies that appoint him as their agent to sell specific types of insurance policies on a non-exclusive basis. Independent agents do not get the same benefits as captive agents do, by the company they work for support, but they have the opportunity to compare and shop Medicare Supplement on clients' behalf.
Independent agents generally cannot sell insurance policies offered by large captive companies, that are heavily marketed and extremely popular.
When you refer to an independent agent to buy a Medicare Supplement for yourself, you will get to choose from a variety of options. You will not be forced to pick a company and choose one of their insurance plans but instead, you will be presented with a lot of insurance companies that offer Medicare Supplement plans at different rates and offer various benefits. Independent agent will first understand the type of health coverage you need and are looking for and then propose a Medicare Supplement plan that fits your needs and budget. An independent agent offers better prices and better insurance plans as compared to a captive/exclusive agent because unlike him, an independent agent is not bound to sell Medicare supplement plans of a particular company.
At AllStar Senior Benefits, we help each individual like you to fully understand Medicare and Medicare Supplements. You receive the best and unbiased healthcare solution from independent agents that provide permanent coverage, in case you develop health problems, helps in lowering your out-of-pocket costs, offers coverage that travels with you and allows you to visit your doctor and hospital any time you need without networks or referrals. We specialize in Medicare Supplements and also other lines of insurance to senior citizens. With our nationwide license, our mission is to help each individual to understand Medicare and Medicare Supplements. We provide seniors with unbiased solutions that suit their needs and provide them advisors/brokers who have acquired vast Medicare experience with a background in healthcare. We can walk you through the steps on how to change Medicare Supplement plans.
We give free advice with no obligations.  Our toll-free number is 866-598-8170 or 910-452-1922.  You may email us mitch@allstarseniorbenefits.com  Our website is https://allstarseniorbenefits.com
Visit us on Facebook at https://www.facebook.com/medsuppguru
If you want a quote with no obligation please click this link https://allstarseniorbenefits.com/get-a-quote/#.W6PkD2hKhPY we won't sell or spam your email address