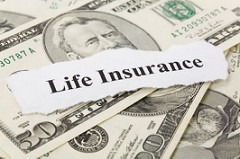 The average funeral cost is between 5,000 and $15,000. This includes viewing and burial, basic service fees, and transporting remains to a funeral home,  casket, embalming, preparation. The average cost of a cremation with a funeral is 3,000 to $5,000. There are a few places that are cheaper. These costs do not include a cemetery, monument marker, or other things like flowers or arrangements.  
Since the 1980s funeral costs have been rising. It is not unusual to see the average cost of a funeral to cost around $9,000-$9500. A funeral casket can cost thousands of dollars depending on the style and material used. Urns can be costly also.
If you want to pre-plan a funeral, it is a good idea. It can help reduce the cost and maybe some of the emotions that it takes to be involved with a funeral.  
Arranging a funeral is difficult once the costs are calculated.  Funeral planning is a business and sometimes even the smallest of things can increase the cost dramatically. You need to budget if possible.
If you know the costs of a funeral ahead of time, you can decide what items are in the budget and what items are not in.  
I hope an article like this will help you discover what the actual cost of a funeral is and teach you to shop around to help your budget.  This article can help you also on what final expense insurance is and how much does final expense insurance cost.
How to Shop and Save Money
Try not to overspend.  It's an emotional time when planning and purchase funeral items.
Remember this is a business just like anything else. 
Because funerals are emotional this can cloud your judgment
The majority of families have no experience in funeral planning.
Some funeral business' may take advantage of the situation
Sometimes you don't have time to think about decisions when they are more pressing
Today Funerals can easily exceed $9,000- $15,000
Here is an analogy to keep in mind.  When you shop for a car. Do you drive to the nearest dealership and buy the first car you see?  Do you pay the full sticker price without hesitation?
This concept could apply to anything that we buy.  Most of us do our due diligence or do research Maybe look at literature or consult someone before buying a high ticket item.  Even the small purchases we make like buying a refrigerator or washer or buying a new computer has most of us not wanting to overpay or even get ripped off.  
Funerals are no different. You should shop the market and the price.  When shopping for an urn, casket or funeral items, we should not pay the full price or sticker price.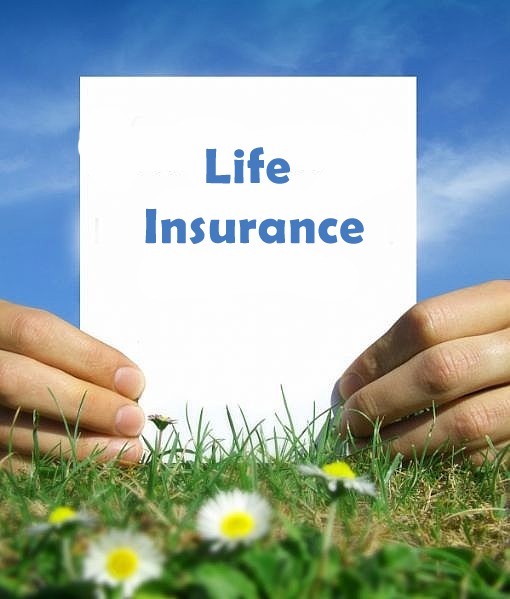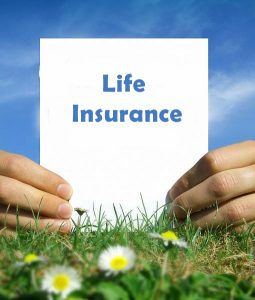 There are ways to save money
With us being in a digital age and having access to the internet, we can shop around a lot easier.  We can check competitors' prices and even inventory of what they offer. Here is a tip-we don't have to pay full "sticker" prices even for funeral items.  Negotiate, shop around. Be aware of the funeral rule. The Funeral Rule, enforced by the Federal Trade Commission (FTC), makes it possible for you to choose only those goods and services you want or need and to pay only for those you select, whether you are making arrangements when a death occurs or in advance. The Rule allows you to compare prices among funeral homes and makes it possible for you to select the funeral arrangements you want at the home you use. (The Rule does not apply to third-party sellers, such as casket and monument dealers, or to cemeteries that lack an on-site funeral home.)
Your Rights Under the Funeral Rule
The Funeral Rule gives you the right to:
Buy only the funeral arrangements you want.

You have the right to buy separate goods (such as caskets) and services (such as embalming or a memorial service). You do not have to accept a package that may include items you do not want.

Get price information on the telephone.

Funeral directors must give you price information on the telephone if you ask for it. You don't have to give them your name, address, or telephone number first. Although they are not required to do so, many funeral homes mail their price lists, and some post them online.

Get a written, itemized price list when you visit a funeral home.

The funeral home must give you a General Price List (GPL) that is yours to keep. It lists all the items and services the home offers and the cost of each one.

See a written casket price list before you see the actual caskets.

Sometimes, detailed casket price information is included on the funeral home's GPL. More often, though, it's provided on a separate casket price list. Get the price information before you see the caskets so that you can ask about lower-priced products that may not be on display.

See a written outer burial container price list.

Outer burial containers are not required by state law anywhere in the U.S., but many cemeteries require them to prevent the grave from caving in. If the funeral home sells containers but doesn't list their prices on the GPL, you have the right to look at a separate container price list before you see the containers. If you don't see the lower-priced containers listed, ask about them.

Receive a written statement after you decide what you want and before you pay.

It should show exactly what you are buying and the cost of each item. The funeral home must give you a statement listing every good and service you have selected, the price of each, and the total cost immediately after you make the arrangements.

Get an explanation in the written statement from the funeral home that describes any legal cemetery or crematory requirement

that requires you to buy any funeral goods or services.

Use an "alternative container" instead of a casket for cremation.

No state or local law requires the use of a casket for cremation. A funeral home that offers cremations must tell you that alternative containers are available, and must make them available. They might be made of unfinished wood, pressed wood, fiberboard, or cardboard.  

Provide the funeral home with a casket or urn you buy elsewhere.

The funeral provider cannot refuse to handle a casket or urn you bought online, at a local casket store, or somewhere else — or charge you a fee to do it. The funeral home cannot require you to be there when the casket or urn is delivered to them.

Make funeral arrangements without embalming.

No state law requires routine embalming for every death. Some states require embalming or refrigeration if the body is not buried or cremated within a certain time; some states don't require it at all. In most cases, refrigeration is an acceptable alternative. In addition, you may choose services like direct cremation and immediate burial, which don't require any form of preservation. Many funeral homes have a policy requiring embalming if the body is to be publicly viewed, but this is not required by law in most states. Ask if the funeral home offers private family viewing without embalming. If some form of preservation is a practical necessity, ask the funeral home if refrigeration is available.  * Reference FTC
When I was in the process of having my Mom cremated, I called around for prices on the cremation process and got the best price.  When it came to buying urns, I went to Amazon to buy them. I got them cheaper through Amazon.  
When I was a physical therapist assistant, I did home health treatments and I walked into a new patient's home one day and she had her late husband's body ready for viewing in their living room.  It might have looked odd but that's the way some families have their visitation. And that is another way to save money.  
I went to a church one time where the Pastor and his wife bought a plot at a graveyard. The funny thing is- that they would buy lunch and eat their lunch at their plots.  They jokingly said that we might as well enjoy our property while we have a chance!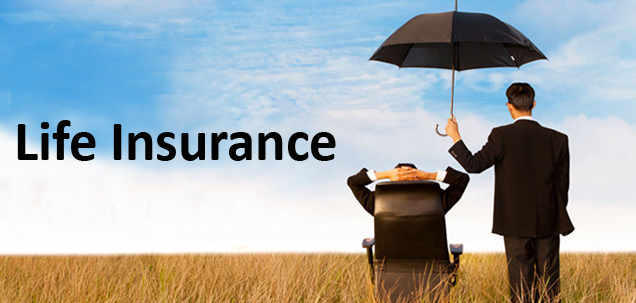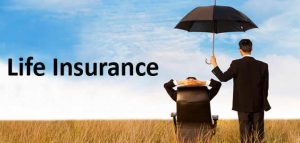 Cremation costs
As mentioned before, the first time I called around for prices was for the cremation of my Mother.  When I called or shopped around the prices varied. I got anywhere from $3000 to as little as $1500.  
Here is a list of funeral items :
Metal casket                                                                             $2,400
Hearse                                                                                      $325
Embalming                                                                                $735
Funeral home's service fees                                                     $2,100
Facilities and staff to manage a viewing                                   $500
Transporting remains to the funeral home                                $325
Preparing the body such as makeup and hairstyling                 $260
Facilities and staff to manage a funeral ceremony                    $500
Basic memorial printed package                                                $150
Service car                                                                                 $150
The median cost of a funeral with a viewing and burial      $7,300
Cost with Vault                                                                         $8,800
Some cemeteries will require a burial vault of a concrete grave box so the ground will not buckle over the casket.  A vault is reinforced to preserve the remains from insect activity or from groundwater. You should carefully keep this in mind when calculating funeral costs.
Funeral Home
Most funeral homes May charge what is called a basic Services fee which includes services that are common to all funerals regardless of the specific Arrangement most of these fees average around 2,000 to 2500.
The basic Services fee may include painting copies of the death certificate, securing any permits that may be needed coordinating the arrangements, and children The Remains. The fee will not include any optional services or products such as caskets.
 When choosing which funeral home to use it's important to understand all your options. I would suggest contacting several funeral homes I can provide you a range of prices for the services available in your area most funeral homes are required to give you general pricing information over the phone for any services that you may be interested in.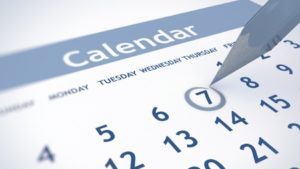 Burial Service vs Cremation
The average cost of a cremation ranges from a thousand dollars depending on your state and services chosen. A  cremation cost almost as much as a funeral because of the various fees paid to the funeral home.
 An average cost of burial can cost up to $9,500 or more and depend on the smaller items chosen such as flowers, transportation, headstone, etc. While caskets and cost several thousand dollars burial items such as Grave liners and headstones can have thousands of dollars depending on the material used.
Embalming
Involving averages around 500 to $700 and usually cost no more than $1,000 embalming is always required in depends on whether or not the body is buried or cremated and how quickly the service takes place after the deceased's death.  Refrigeration is often an alternative to embalming, but even refrigeration can cost hundreds of dollars.
Flowers
If you decide that you want a flower arrangement usually cost $500 to $700 to give a  beautiful display. Flowers are often an easy way for family members to save on funeral costs some families accept flowers as a way to pay respects to the deceased. Many funeral homes have local florists that can offer flower packages as a part of the funeral bill you may want to check several florists in the area to see what discounts are available. 
Wreaths
Wreaths are usually placed around the casket and typically cost approximately $100-$200  Wreaths are displayed across the casket itself and vary in cost and size. A reasonably sized wreath for a casket will probably cost $100-$200 depending on what florist you do business with. And what size the display is.
Funeral Plot
A lot of people do not realize that the cost of a plot is usually separate from funeral homes and cemeteries.
An average plot my cost between $1000-$4000 but large areas such as Chicago and Los Angeles may cost more. Believe it or not, there is a fee to open and close the grave that may cost as much as $1000.
If you are Veteran like I am, you may want to check with the Veterans  Administration for burial allowances. Their website is http://www.benefits.gov/benefits/factsheets/burials/burial.pdf  The VA reimburses the costs of any child, spouse or parent of an honorably discharged veteran. This includes the cost related to transport the remains. You will probably be charged if there are any additional funeral costs for flowers, obituary notices, and family transportation. There are costs associated with opening the ground and placing the casket and covering the plot. You may want to ask if there are charges to maintain the gravesite. 
Headstone or Gravemarker
Upright headstones stand up at the top of the grave and may cost $2000,-$5000 depending on the design.  Most funeral homes will give you a price on a headstone or grave marker, however, you can also buy them from third-party providers and this may save you hundreds of dollars. The price may depend on the style and type of material you choose.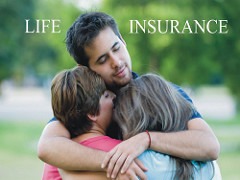 Casket
If you are opting for a traditional funeral, you will need to purchase a casket.  A price for casket costs between 2,000 and $5000. Caskets can cost upward to 10,000.  The price will depend on material, design, and style. You may pay less in buying a wood casket vs. a metal casket.  You can save money by purchasing a casket from Amazon or another provider. This can save you money. 
Insurance costs for a funeral
The average cost of a funeral is approximately $9500   If you considering a cremation, this service can also cost a few thousands of dollars also. The federal government can help but not a lot. They can pay $255.  However, you must qualify. To help save or be prepared for a funeral, there is final expense life insurance. This sometimes called burial insurance. It is best not to leave your family with a financial burden in regards to burying someone. Burial insurance premiums are at an all-time low.  Even if you purchase a policy that can cover half of your burial cost, you would still ease the burden on your family or friends.
Life insurance Covers Funeral Costs
A life insurance policy can be used to help cover funeral costs.  This is the main reason why responsible people purchase life insurance. Again this is also called burial insurance and final expense insurance.  This type of insurance is usually purchased by senior citizens. This goes without saying-the younger you are, the cheaper your premiums will be.  A burial insurance policy is also called whole life. It builds cash value. A burial insurance policy can also coverer a terminal illness. If you get sick, you can use the cash value of your policy to help pay for medical bills. 
At https://www.allstarseniorbenefits.com and our partnership with http://www.advancedmutualgroup.com, we have "A" rated companies such as AIG, Mutual of Omaha, Prosperity Life, Royal Neighbors, and Sentinel Security.
Choose us, we have over 20 years of experience and have helped thousands of clients purchase burial insurance. We are specialists in helping people on a budget. Final expense or burial insurance pays out first dollars to your beneficiary with no taxes.  Rates never increase and benefits never decrease.
Call us today for a quote with no obligation  Toll-free 866-598-8170. Our email address is mitch@allstarseniorbenefits.com.  
Can I Pre-Pay my Funeral Costs?
 Purchasing final expense insurance is a great way to make sure your funeral is paid for.  People can set aside money in order to pay for your life insurance premiums. Some people visit a funeral home and buy pre-need items such as caskets a plot, flowers, etc. Final expense insurance can be a cheaper and easier way to help ease this burden. There are some qualifications that people have to meet based on their health. However, anyone and everyone can get a final expense policy. If someone has health problems their premiums may be a little higher.  This is great news because if you have a terminal illness or a health condition that is of a serious nature, for example, congestive heart failure, you can still get coverage. Since most funerals cost between$5000-15,000, you can get a policy for $10,000 to cover your burial expenses. This can help cover for family needs, travel unpaid bills and medical expenses, If you would like a quote with no obligations, please call Allstar Senior Benefits toll-free at 866-598-8170 or go to our website at www.allstarseniorbenefits.com and complete the quote form. 
How Much Does an Average Funeral Cost?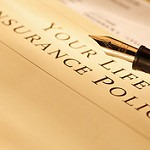 After attending funerals and having my Mom cremated recently, I have firsthand knowledge of costs for services.  These costs will vary by each state.
Cost per category
Professional Services are $1,100 to $1,500, Cremation from $200 to $1500, Embalming from $350 to $900, Hearse from $375 to $500, Refrigeration from $75 to $150 and Opening and Closing from $1000 to $2100. 
Be Prepared for Funeral Costs
When you lose a loved one or friend, needless to say, it is an emotional experience. Grief can take its toll. It is not a one size fits all emotion.  Stress can set in quickly. Decisions can feel like they are magnified. Some funeral homes can make things worse by recommending unnecessary expenses or services.  Families may feel pressured by decisions and items not needed and they wind up overspending. It is much better to already have a plan in place. There are organizations that can help you such as the Funeral Consumers Alliance https://funerals.org  This type of organization can help people not to overspend.  It is better to have a plan in place such as a traditional burial or cremation, type of serc=vie private or public, One person I knew had a casket service right in their living room.  It is best to know the details you or someone wishes in advance. There are several types of services that you may not think of such as a low income or low-cost funeral service. This means it will be a direct burial when the body is not embalmed and there is no visitation.  A horse and carriage funeral. Some choose a black or white horse and a decorated carriage.
There are military funerals the person who died was a veteran and was actively serving or retired, benefits are there to help with costs and benefits.  Also, there is a "green" funeral. Tahes funerals are eco-friendly. The caskets can be biodegradable and are much cheaper in price. Thre is a Green Burial Council at http://greenburialcouncil.org/homeplan-for-green-burial/certified-products  This service can help you find a vendor for products and final arrangements.
Main Questions you Should Ask your Funeral Provider
You may want to find out if the funeral home is independently owned or owned by a corporation. You should compare prices.  Many corporate funeral homes are priced higher than independent funeral homes. Keep in mind bout purchasing packages and services.  Remember the funeral rule. Check this link out by the FTC Federal Trade Commission at this link https://www.consumer.ftc.gov/articles/0070-shopping-funeral-services. You don't have to accept a package that may include items you don't want.
Here are some questions you should ask:
What are my payments options?  Do you work with insurance companies?
Are you familiar with burial insurance companies?
What are my options as far as viewing, cremation, embalming and type of memorial services are offered? 
What are the prices for caskets and urns and are there any missing items that are not on the list? 
Is there a general price list?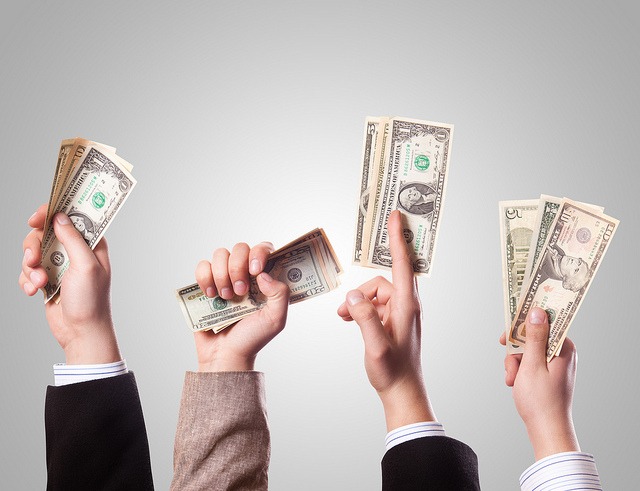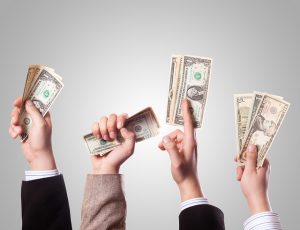 Is There a Tax Deduction for Funerals?
For the most part no.  Most individuals will not qualify to claim a tax deduction for the expenses of a funeral? It may be possible for the estate to deduct expenses for a funeral.
Am I Legally Responsible for Funeral Costs?
After just going through this with my Mom, the person designated to be the Executor of the will to plan the funeral and make sure it is paid.  This does not mean the executor can get help from families or friends. 
Doesn't Social Security Pay for Funeral Costs?
Social Security only pays $255. You must be eligible to receive benefits. Also, Medicare does not pay for a funeral since it's not a health expense.
How Much Does Shipping Cost for a Funeral?
Usually shipping a body is around $2000 or more This may come into play when a person dies overseas on vacation or business.  
Can I get Help Paying for My Funeral?
I guess you could?  People may give you some charity or raise money for a funeral or use Go Fund Me.  This is the reason why you should not want to plan or purchase burial insurance.  I may sound like a salesman here but since the cost for most working people is within their budget, they should have insurance.
How much does it Cost to Bury a Child or Infant?
This uncomfortable to talk about.  Who wants to bury a child?  No one.  Since this is a comprehensive article, this needs to be addressed. There is not much difference in the cost of a child's funeral and an adult's funeral.
We at Allstar Senior Benefits and our Partners Advanced Mutual Group http://www.advancedmutualgroup.comspecialize in burial insurance. Our toll-free number is 866-598-8170. Call us Today! We can give you a quote with no obligations.  Our website is.https://www.allstarseniorbenefits.com
Our Facebook page is http://www.facebook.com/medsuppguru
We are a free full-service state-appointed life insurance agency.
Most references are from the National Funeral Directors Association (http://www.nfda.org/news/statistics)
Also the (VA) Veteran's Administration  (http://benefits.va.gov/benefits/factsheets/burials/burialpdf)