How, where, what, when and why applying for Medicare?  When applying for Medicare it can be a daunting task.  I hope this article can help you.  If after you read this article or need help applying for Medicare call us and we can help walk you through it.  Hi, I'm Mitch Winstead from Allstar Senior Benefits.  Our toll-free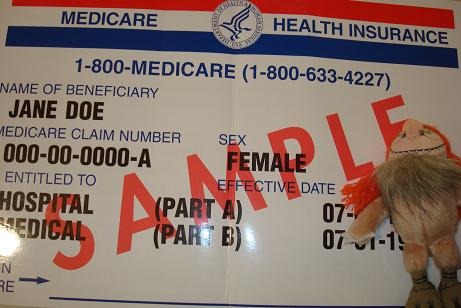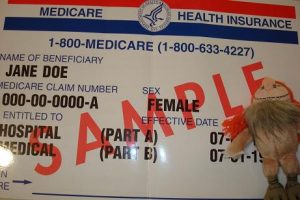 number is 866-598-8170 or 910-452-1922.  Our website is https://www.allstarseniorbenefits.com
Our Facebook page is http://www.facebook.com/medsuppguru
Social Security is the office that processes Medicare applications for Parts A and B. They offer easy options so you can make a choice on how to apply for Medicare.  When you are turning 65 you can apply early 3 months before your birthday.  By getting started early you should have your Medicare card before your effective date.
This called your Medicare Initial Enrollment period for Parts A and B., By the way, it's also your enrollment period for a Part D medicine plan.  Part D medicine plans are available to purchase from an insurance company.  You don't apply for Part D through Social Security.  Part D is voluntary.  If you do not apply for Part D when you are first enrolling in Medicare, there may be a 1% penalty for not enrolling.  I think this penalty is unfair but apparently my opinion does not matter to the Federal government.
When do you apply for Medicare?
People who age into Medicare at age 65 regardless of whether they are accepting retirement benefits yet.  If you are an American citizen age 65 or older and need medical coverage, you are entitled to apply for Medicare. If you are not an American citizen, there is a 5-year wait to apply.
At one time Medicare used to send a person an enrollment packet 3 months before your 65th birthday. I do not think they are doing that anymore. You have to be proactive and call or walk into the Social Security office yourself.  Or go online to apply.
If you are are not accepting retirement benefits you should submit an application yourself.  Apparently the government expects you to know when it is time to enroll.  Here are some timelines on when to enroll in Medicare.
Initial Enrollment Period
The initial enrollment period (IEP) for Medicare Part and Part B and Part D lasts 7 months.  It begins 3 months before your 65th birthday and runs for 3 months after your birth month.  If you enroll during your IEP you will have no late penalties.  When you register for Parts A, B and D depend on if Medicare will be your primary coverage or whether you still have employer coverage.

When to apply for Medicare as your primary coverage
if Medicare is going to be your primary coverage, you should enroll in Medicare in the 3 months before your birth month.  Your Medicare will start on the 1st of the month in which you tun 65.  When you enroll prior to your birthday your benefits begin on the 1st day of your birthday month.
if you register for Medicare in the 3 months after you turn 65 then your start date will be later.  Some people are unaware of this and could end up with a few months of no coverage.  One important note is-if you leave your employer coverage in the middle of your Medicare Initial Period then your Initial Enrollment Period precedes any other election period.  Don't just assume your Medicare coverage will start immediately after your group coverage ends.
IMPORTANT MEDICARE COVERAGE START DATES
If you sign up for Part A and/or Part B in this month-                              Your coverage starts
1 month after you sign up                                                                    1 month after you sign up
2 months after you sign up                                                                   2 months after you sign up
3 months after you sign up                                                                   3 months after you sign up
3 months after you turn 65                                                                   3 months after you sign up
January 1 – March 31st                                                                             July 1st
It is important to know the Medicare deadlines ahead of time so you will know when to file.
If you are in your IEP and your birth month has already passed this chart lets you know you will have to wait for coverage. Applying for Medicare is in your best interest prior to you turning 65.
If you have small employer coverage (less than 20 employees, you should enroll in Parts A and B during your IEP Medicare will be primary if your employer has less than 20 employees.
Applying for Medicare when you have group health insurance through a large employer
Medicare can coordinate with your employer's health insurance.  If you are working for an employer with 20 + employees.  In this case, Medicare will be secondary to your employer's coverage.
You can choose whether or not to enroll in Part B.  Or you can delay your enrollment for Part B.   Check with your employer to make sure your group plan has outpatient benefits in your coverage.  You can delay your Part B enrollment and save your money and retain your open enrollment status even if you wait past turning 65.
It's best to check with your employer even if you work for a company that has less than 20 employees.  It is to your benefit to wait to enroll in Part B to make sure you save money and again maintain your status for open enrollment.
We can help if you have any questions about enrolling in Part B or applying for Medicare.  Just give us a call toll-free 866-598-8170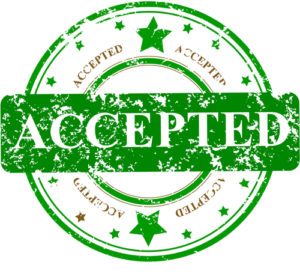 How do I apply for Medicare online?
Social Security will offer a quick online application for Medicare. It can be completed in about 10 minutes or less.  You do not have to be receiving income benefits to get Medicare.  Please visit the Social Security website https://www.ssa.gov/benefits/medicare/ and press the BLUE button Apply for Medicare only.
If you have questions about Medicare Supplements or Medicare, please call us.
APPLY BY PHONE
Enrolling in Medicare on their website is not the easiest thing to do.  Sometimes it is easiest to apply by phone by calling 1-772-1213 for TTY users please dial 1-800-325-0778) Please tell the representative that you want to apply for Medicare.  If you do not get help immediately or if call volumes are high, the social security office may schedule a telephone appointment to take your application over the phone.
Social Security may also send you some forms to complete. Usually, these forms are simple.  Filling out forms is a slower way to enroll in Medicare.  The phone option is the easest enrollment.
HOW TO APPLY IN PERSON
Some people may feel more comfortable going to their local Social Security office.  This is more convenient for people who live close to their Social Security office. Your application can be processed quicker. To find the closest office to you you may visit the Social Security website.  When you meet with a representative I would recommend asking for a printout that shows you have applied for Medicare Part A and B. This form will come in handy when you are to go forward with a Medicare Supplement or Part D medicine plan.
FREQUENTLY ASKED QUESTIONS ABOUT APPLYING FOR MEDICARE
What is Open Enrollment?
Your open enrollment period Medicare itself is based on your birthday.  It is a seven month period that begins 3 months before your birthday month before you turn 65. To avoid penalties, Be sure not to confuse this period with the Annual Enrollment Period  (AEP) beginning on October 15-December 7th at the time of this writing.  Annual Enrollment Period is only for changing your drug plan or Medicare Advantage Plan.
When will I get my official Medicare Card?
Usually, it takes approximately 3 weeks to get your card after you apply. If you are receiving Social Security benefits when you turn 65, your enrollment into Medicare is automatic. Your card should be in your mail 2 months before you turn 65. When you receive it, be sure that you do not forget to enroll in part D if you need drug coverage for your Initial Enrollment Period begins.  Your agent should inform you that if you do not Enroll for a part D medicine plan, the federal government will impose a 1% penalty for each month you do not have a Part D plan.
Do I have to apply for Medicare each year?
No, thank goodness.  You only have to apply once. Your Medicare Parts A and B will automatically renew every year in less you fail to pay your part B premiums. Your Part D premium drug plan will also auto-renew each year. However, Part D drug plans benefits change from each year so be sure to review your coverage each year during the Annual Election Period.
Applying for Medicare and enrolling for Medicare part A&B is just your beginning steps. Medicare does not cover all your medical costs.  There can be significant medical costs associated with just having Medicare.  You will be responsible for deductibles and co-insurance.  It is to your benefit to work with a Medicare Supplement specialist like Allstar Senior Benefits.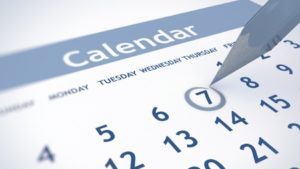 How Long Does it Take to Get Medicare Part B after I apply?
In a lot of circumstances, Part B will begin the following month.  Sometimes though this is not the case.  It also depends on when you enroll.
If you have any questions, please call Allstar Senior Benefits.  Our toll-free number is 1-800-598-8170 or 910-452-1922.  We can help you also learn about medicare supplement plans that are also called Medicare supplement insurance.  Find out how much a medicare supplement costs.