There is a home health care insurance policy from Guarantee Trust Life (GTL) that will cut you a check for receiving Home Health Care Services.  It is an inexpensive alternative to long-term care.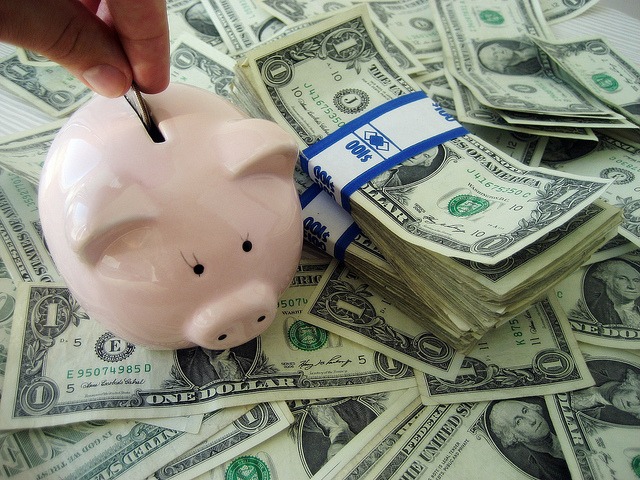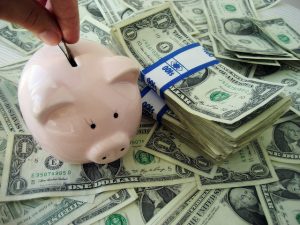 GTL has been in business since 1936. They are located in Glenview, IL. The check you would receive is in addition to any other insurances you may have that are active including Medicare. Including Medicare Supplement plans or Medicare Advantage plans. There is no prior hospitalization required.  You can also combine your short-term home health care benefits with coverage for hospital stays and accidents to enhance your coverage. It will also reimburse you up to 300 to $600 each year for medicines you already take once your policy is active.
There are additional benefit riders you can purchase such as a critical accident benefit rider. There is also an ambulance benefit rider and a dental and vision benefit rider.  Hi, this is Mitch Winstead from Allstar Senior Benefits we have been helping people for over 36 years with various insurance needs. Our website is www.allstarseniorbenefits.com. Our email address is Mitch@allstarsenior benefits.com. We have a toll free number 866 598 8170 or 910 538 4547 or 910 452 1922. If you would like a quote with no obligations or want to ask any questions- Call us today! Or go to this website https://allstarseniorbenefits.com and fill out the quote form.
So let's break this down a little bit.  Yes, it will pay for home health services such as nursing, physical therapy, occupational therapy, respiratory therapy, medical social services, chemotherapy specialist, speech pathology, and enterostomal therapy. Plus it will pay $40-$120 daily for 60 days for a home health aide.  
There are three plans available. Plan A is $150 daily benefit, Plan B is a $300 a day benefit, and Plan C  is a $450 a day benefit. Contact us for quotes.
So for example, if you are in the hospital and need physical therapy either after your hospital stay or after you've been in a rehab facility, you would get paid $150 to $450 a day for 360 days if you have this plan. So if you're getting therapy three times a week you would get a check for one of the above amounts for each day you have therapy or services covered under this policy. For years it's been known that most people would like to recover at their home, not a rehab facility. It has been researched that home recovery is much quicker.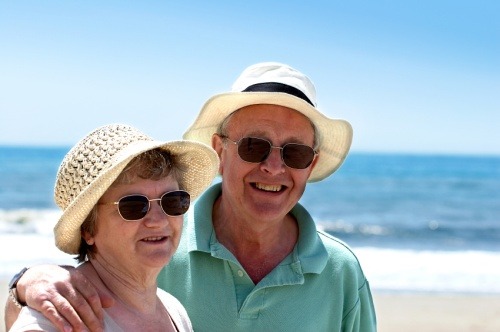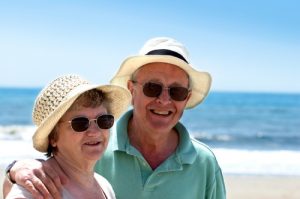 If you have multiple services coming in one day. For example nursing and physical therapy. if you chose $150 daily benefit, and you would get that benefit paid to you. Each service has a dollar amount so for example in this case $75 would count towards physical therapy and $75 would count towards nursing equaling $150 per day.
If you have the $450 per day benefit through this policy, you could receive up to $450 for each day you have one of these services. So if a person had multiple services coming into their house they would qualify to receive that daily benefit for each service up to  $450 daily.
I co-own a physical therapy practice called physical therapy for life. For the last 24 years, I have been helping people recover from an illness or injury. There is a huge need for this policy to help get people back on their feet again financially. Especially if they cannot work. If a person is retired, this will pay you a daily benefit to help with some of your financial needs such as covering deductibles and co-pays moments and the cost of medications. A big part of this policy is the home health aide coverage. Most of the time patients that are recovering at home really like and need their home health aide. They need help with taking a bath, fixing something to eat and getting dressed.  Most of the time patients would like to keep their home health aide as long as they can because of the importance of having someone to help them with general activities of daily living. This would include eating, bathing, toileting, dressing and transferring.
In my experience, the patients I have helped wanted to keep their home health care aide the most out of any other services.  Most of the time the home health care aides are not with a patient for very long. Why? Because once a patient becomes more independent and can bathe, eat and dress and transfer, then there is no reason in the eyes of Medicare to pay for the assistance of a home health care aide.  Many people cannot afford a home health care aide privately- paying out of their own pocket. This policy would help cover the cost associated with that type of service.
Wouldn't it be nice to receive a check for $150.00 or more per day each time you receive these services?   Plus get the added bonus of getting reimbursed up to $300-600 each year for your medicines. There is also a 24-hour hotline available from the Mayo Clinic.  This is a free service to you when you have the short-term home health care insurance policy. For example, let's say you had a question about a medical issue in the middle of the night.  This hotline is staffed by registered nurses 24/7 each day. All you have to do pick up the phone and you can call nurses about your health questions. Most of the time patients do not ask their doctors or providers about their health problems during their appointments. So each time you have a question to your doctor or nurse, the benefit of this 24-hour hotline is definitely a bonus.
The Mayo Clinic is one of the most respected Medical organizations. This is a time-saving cost-saving benefit. the nurses who you were speaking to have an average of 24 years of clinical experience.
This policy is very affordable especially since you are going to be reimbursed 300 to $600 each year for your medicines.   So let's take a look at some rates. if you are between the ages of 65 and 70, a $150 daily benefit would have a premium of just $26.46 per month in the state of North Carolina.  Other states are available and have affordable premiums also. So let's multiply $26.46 x 12 months = $317.52. If you take medicines, you could receive a reimbursement each year of $300.  So you would only be paying $17.52 for your policy. The policy almost pays for itself! With the prescription benefit, you would get $10 for each generic medication you take and $25 for each brand medicine you take up to $300-600 dollars each year.  
This a great policy to have also in addition to Medicare Supplement plans.  If you don't have a long-term care policy, this is an affordable option for you.  Even if you have a Part D prescription drug plan, you still would receive up to $300-$600 each year for reimbursing your medications.
If you have any questions, please let us know.  Our toll-free number is 866-598-8170 or 910-452-1922.  Our website is https://allstarseniorbenefits.com  Our Facebook page is www.facebook.com/medsuppguru   Or email mitch@allstarseniorbenefits.com We have been helping people with Life insurance, final expense, cancer policies, long-term care, prescription drug plans, and Medicare supplements also.  Call or email us today!