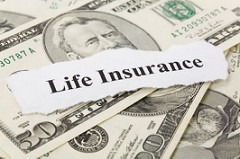 When planning a funeral, how much should a funeral cost?
This is an important question for a lot of people.  If you don't know how much a funeral or final expense will cost, you may not know how to plan for it. So let's discuss some of the costs associated with a funeral, what goes into these costs and help you with some tips to save on your final expenses. A funeral burial service always costs much more than a cremation. Any service that includes the viewing will cost a lot more compared to a funeral that has no viewing of the actual body.   Hi, I'm Mitch Winstead with Allstar Senior Benefits. We are an experienced brokerage that has been helping people for over 36 years. Our toll- free number is 866-598-8170. Our email address is Mitch@allstarseniorbenefits.com.
Here is the average cost of a funeral in the United States.  $7,000-$10,000.
An average cremation cost is $1500-5,000.
These numbers are based on nationwide statistics.  The exact cost may be lower or higher. It will be based on where you live, what services you select and how extravagant the funeral will be.  
How do you calculate the average cost of a funeral?
Whether you decide on cremation or a burial funeral, this may have many moving parts. It is important to understand all the costs that are involved so you can know what to expect as you plan for your funeral expenses.
Below you will see a general estimate for some of the most common components that are attached to a burial service for a cremation service. These are just average costs as reported by National Funeral Directors Association.
Again your cost may be higher or lower depending on where you live and what choices you make for the funeral.
Metal casket ($2395) Usually one of the most costly line items of a funeral, caskets are a big-ticket purchase. They can get very expensive depending on the model. Make sure you do your homework to ensure the funeral provider is not marking up too much from their wholesale cost.
Vault ($13 27) This is the enclosure the coffin rests in to protect it from the weight of the earth and maintenance equipment that will pass over the grave. They are frequently referred to as "grave liners", "grave vaults", or "burial liners".
Cremation fee ($330)  The basic cost to execute the cremation for the body.
Cremation casket ($1000) This is a fully combustible container that the body was placed in to insert into the cremation chamber.
Urn ($280) The container that houses the ashes of the deceased.
Professional service fee ($2,000) This covers the cost of the equipment and the labor for the funeral.
Transportation of remains to the funeral home ( $310) This covers the cost to transfer the body to the funeral home.
Embalming ($696) The embalming process is often required for an open casket service or if the body is going to be transferred to another state.
Miscellaneous cosmetic preparations ($250) This fee covers the cost of applying makeup, clothing, and hairdressing.
Facility usage for viewing ($420) This cost will apply if you wish to use the funeral home's building or chapel for the service.
Funeral home staff or service ($496) You will only pay for this if you choose to use the services of the funeral home staff to assist you with the funeral ceremony.
Hearse ($320) This is the vehicle used to transport the deceased from the funeral home to the cemetery.
Printed Memorial package ($155) This is the cost to print pamphlets honoring the deceased and detailing the outline of the funeral service.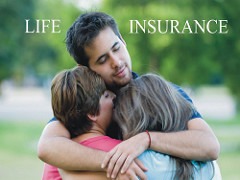 How can you save on planning a funeral and final expenses?
The funeral industry is known well for having high margins on the products they sell. The markups on caskets, urns and other funeral products are how they make the bulk of their profit.
Here are some simple to follow steps that you can counter their tactics and reduce the cost of your funeral expenses.
All funeral homes are required by law to show you a general price list upon request. Many funeral homes will verbally increase their prices hoping that you agree to it. They are required to honor the rate shown on the general price list regardless of what they state verbally.  Every price list will have a separate entry for each item. It is your right to only purchase the services and goods that you want.
Our advice is to call at least 4 to 7 funeral homes to get estimates on the service you are interested in. This may be a difficult time for you to shop around but it will help you select the best price for your business.
Keep your budget a secret– Never tell Any Funeral Home how much money you are wanting to spend. If they ask you what your budget is, simply say I'm not sure but it's not going to be much.
Consider  A Direct Cremation– A direct cremation is a barebones cremation without a funeral service of any kind. You are just paying for the cremation of the body along with a very simple container to hold the ashes.
Consider a Direct Burial- A direct burial is a burial service that does not include any sort of service for the funeral ceremony. You are just paying for the cost of labor to process the body and bury it in a plain box rather than a casket. Direct burials usually cost around $3,000 to $5,000 depending on your area.
Here are some steps you can take to financially prepare for a funeral.
The financial aspect of a funeral is the most important element to prepare for unpaid funeral costs that can have a massive financial burden for the surviving loved ones who must take care of these unexpected bills.
Thankfully, there are multiple ways to prepare for final expenses. The saying goes different strokes for different folks, so choose which one suits you and your family best.
Regardless of which one you choose, you must do something. Not planning ahead is a sure-fire way to cause your family the burden of unpaid funeral costs. Nobody wants that.
Set aside some cash
Put cash aside specifically to cover funeral costs. It is vital that this money is never to be used for emergencies or any life event. If you do use it, it won't be there to pay your funeral cost when needed. Also, make sure the deceased is not the only person named as the account holder or funds are being held. This would subject the funds to a probate process. You can even establish a funeral trust to hold the money. This will ensure the money is accessible to pay for the funeral expenses.
Burial insurance
Final expense life insurance or burial insurance is used specifically to cover your funeral costs or final expenses. These are small or large face value life insurance policies designed specifically to cover funeral costs. Life insurance rates are affordable, they are available for Seniors up to age 85. They have very lenient underwriting. Everyone can qualify.  Some policies have no underwriting questions which means it is guaranteed to be approved.
Pre-pay at a Funeral home
You can take out a pre-need policy. This is directly from the funeral home. This is a contract at the funeral home of your choice that utilizes a life insurance policy to pay for the funeral or the funeral home is named as a beneficiary on the policy. This is a great option if your goal is to pay off your funeral over a period of time. They also will allow you to document all your final wishes, so both the funding and planning of the funeral is complete.
I once attended a church that the Pastor and his wife bought a plot at the burial cemetery. They would go out by their plot and eat lunch. They said it is our property so we may as well enjoy it while we can.  Haha.
Sell Assets after death
Liquidate post assets to help acquire the funds to pay off the funeral bills. This really should be a last resort because assets must go through the probate process before you can access those funds. For that reason, there will be a substantial amount of time between the date of the deceased as to when you'll have the cash in hand to pay for the funeral. However, if all other options are not available, this might very well be the only way to pay off the funeral expenses.  
If you or someone you know would like more information about life insurance, life insurance for Seniors and life insurance for parents or if you just have some questions, please contact our office toll- free at 866-598-8170 or 910-452-1922.  Our email address is Mitch@allstarseniorbenefits.com.  Our website is www.allstarseniorbenefits.com.  We have a page that you can get a quote with no obligation at https://allstarseniorbenefits.com  We have a Facebook page at www.facebook.com/medsuppguru  or message us on Facebook.  Thanks for reading!