Hi, I am Mitch Winstead with Allstar Senior Benefits.   We offer free advice and there are no obligations.  Call us today if you have any specific questions or need clarification on any questions listed here. Our toll-free number is 866-598-8170 or 910-538-4547 or 910-452-1922.  Our email address is mitch@allstarseniorbenefits.com  This is just a brief outline.  We have helped people just like you for over 34 years!   We have a background in healthcare and have worked with Medicare through our experiences with Physical Therapy.  We feel we know Medicare better than most agents or agencies.  Here are a few frequently asked questions (FAQ)
Can I have 2 Medicare supplements?  No, you can only have one
Can I have a Medicare Advantage and a Medicare Supplement?
No, you may only have one or the other.
Does a Medicare Supplement pay for any medications?
No, it does not.  Several years ago there were plans H, I and J that paid for half of your medicines but those policies are not available anymore.  The people who had previously enrolled in those plans can keep them.
Doe a Medicare Advantage pay for any Medications?  Yes
Does a Medicare Supplement pay for dental or vision?  
No, Some companies offer discount cards.  Usually, you would have to purchase a separate dental plan for $20.00-$40.00 each month.
If I buy a Medicare Supplement, may I buy a Part D prescription plan?
Yes, most have deductibles and co-pays associated with the plans.
Does a Medicare Advantage cover Dental?  
Yes, some policies do cover dental.  
Does a Medicare Advantage cover dental and/ or vision? Yes some do.
Can I choose any Doctor I want to go to with a Medicare Supplement  Yes, most of the time? Doctor's offices like Medicare Supplements. Most Doctors accept Medicare Supplements.  There are a few cases that a very low percentage will not accept Any Medicare patients. Or if they do treat Medicare patients, they have a limit on how many people they will give medical care to.
Medicare Advantage acceptance is more tricky. My experience has been it depends where you reside.  For example in Florida, Medicare Advantage seems to be accepted more readily than that of a person living in NC or SC, etc.  Some doctors will not accept Medicare Advantage at all. In some states, there are only a limited amount of doctors that accept Advantage plans.  If they do they have to be in-network with the Advantage plan.
Finding a doctor's office that accepts Medicare Advantage seems to be more difficult than finding an office compared to a Medicare Supplement sometimes.
Can my network of doctors be terminated with my advantage plan?  
Yes, it can.  The Medicare Advantage company can discontinue your network with only 30 days notice.
Can the same thing happen with a Medicare Supplement plan?   
There are no networks of Doctors with a Medicare Supplement.
Will a Medicare supplement cover my outpatient cancer medicines?
It can questionable.  I would suggest a Cancer policy because a chemotherapy treatment or radiation treatment is very expensive.  I would leave nothing to chance when it comes to cancer. Always have more insurance than you need. Also, a Cancer policy would help cover a lot of external expenses such as travel and hotel expenses if family members come to visit.   Sometimes these policies cover food and other miscellaneous expenses. Also, Cancer policies are not expensive and they do offer coverage for a lot of things you might not have thought of.
What is the out of pocket expense on a Medicare Supplement each year?
On the most popular plans- Plan F and Plan G and Plan D there is as of 2018 a Part B deductible of $183.00 annually.  A Plan F and C have that deductible covered by the insurance company. Plans A and B have the same deductible as well as an annual Part A deductible of $1340.00 as of 2018.  There is no co-pay needed for Plans, C, G, F or D. Plan N has a co-pay of up to $20. There are Plans K, L and M. However most are higher priced and cover only 50 % of come of the benefits available.  Please call us for details.
What is the maximum out of pocket expense for a Medicare Advantage?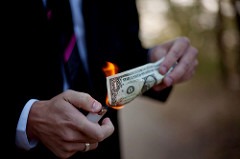 Most of the time it varies.  Some have a $5,500 or $6,700 annual out of pocket expense.  The details of a Medicare Advantage need to be read and understood by the consumer to make sure they understand why there is an out of pocket expense.   It is advised the consumer purchases a hospital indemnity plan to make up for what Medicare Advantage DOES NOT pay for. They are not expensive and will save you money if you are admitted to the hospital. it is advised to have a hospital indemnity policy to cover some of the expenses associated with a Medicare Advantage.  There are some "zero" premium policies still out there but they are NOT free!  There are several out of pocket expenses with them.  Be prepared!
Are there any co-pays or deductibles on a Medicare Advantage policy?
Yes, there are several things you need to be aware of. the co-pays can start at $10 as much as $60 depending on the policy you purchase. Also, any hospital days may have up to five to seven days you will have to pay out-of-pocket. that could mean $100 or up to $350 each day. if you go into a Skilled Nursing Facility then he may have to pay $160 each day for 5 to 7 days if you go to a doctor or specialist your co-pay may be up to $50. a copay would be for any outpatient services. so again you want to make sure you and your agent are on the same page you need to know exactly what you are going to have to pay out-of-pocket for each situation.
What is the cost of a Medicare Advantage policy? this can vary depending on what type of coverage you want. there are still some zero-premium policies out there. sometimes the cost can be compared to a Medicare supplement. For example, if a Medicare Advantage policy cost $60 a month you can get any Medicare supplement for $80 a month and only have a Part B deductible it's important to compare policies because if you have a Medicare supplement it would be much better than a Medicare Advantage in my opinion. This is because you don't have a lot of the co-pays deductibles, networks, that are associated with this type of policy. I always tell my clients that if you can afford a Medicare supplement that is the best thing for you to do. If not then, by all means, get some type of coverage so you will have it when you need it.
Are there any waiting periods to go see my Doctor with a Medicare Supplement?  No
Are pre-existing conditions with a Medicare Supplement?  
Most of the companies nowadays do not have any pre-existing conditions on their Medicare Supplements.  If they do and you have creditable coverage such as another Medicare Supplement, a group or individual major medical policy then there are no limitations on pre-existing conditions.
Are Medicare Supplements Accepted Nationwide?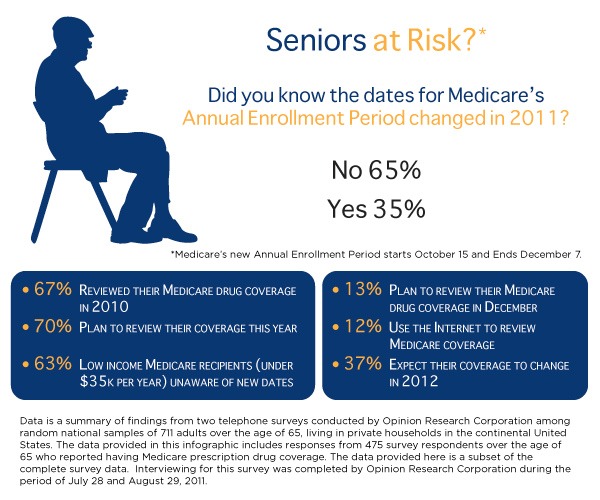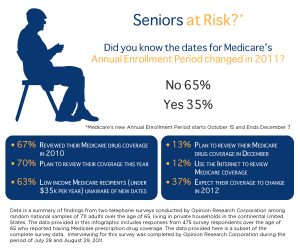 Yes, Medicare Supplements are accepted Nationwide. Please remember that a small percentage of doctors may not accept Medicare Supplements.  I find more doctors are willing to accept a Medicare Supplement over a Medicare Advantage policy.
What is the foreign travel emergency benefit?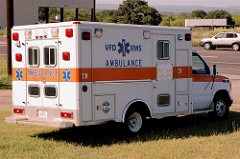 This is when you're in a foreign country during an emergency you will have a benefit that is $50,000 maximum to get you home to an American hospital. there is a deductible of $250.00 and the insurance company is responsible for 80% of it and you're responsible for 20%.  The keyword is emergency it will not pay for a person who gets sick with a cold and has to go to the doctor. It has to be an emergency during foreign travel to get the insured to a United States hospital.
Does a Medicare Advantage policy pay for a gym membership?   
Some policies do.  There are so many variations with Medicare Advantage so I can't be more specific.
Do Medicare Supplement policies pay for a gym membership?
At the time of this writing, AARP has a silver sneakers program and also Humana.  Blue Cross and Blue Shield may have one also. Cigna has a Silver fit program that charges $25.00 annually and can get you a gym membership through their program but it is subject to change.
Why do  Medicare Supplements cost more than others if they are offering the same plan?
Great question!   Medicare Supplements are sold with an alphabet letter. For example, Plan A B C D F G H L M.  It is mandated that every company in most states carry the same plan.  So everyone that offers a Plan G has to sell the same Plan G no matter if it's with Mutual of Omaha or AARP.  The prices are different for each company. SO why pay higher for your Medicare Supplement? You will not receive any special treatment or get a specialized plan with one company or another.  The Federal government mandates every company must offer the same benefits with all the plans. It is a perception that if someone purchases a brand name company like Mutual of Omaha that they are buying the BEST money can buy.   However, there are lesser known companies out there that can get the same thing for 20 % to 30 % less ! So why pay more?
Do Medicare Supplements increase in price based on my age?
There was a company going around telling people that your price won't go up because of your age. What people hear is your Medicare Supplement won't go up.  Medicare Supplements will continue to have rate variations.
Most prices will increase. There are some plans that actually stay the same or not have a rate increase for a certain year.  So it may be true that your rate may not go up based on your age but most prices will go up based Medicare changing their deductibles each year and hospitals and doctors and outpatient services charging more for services.
What happens if I lose my Medicare card?  
Please call your local social security office as soon as possible and tell them if you lost your card or if it was stolen.
They should be able to get a replacement card sent to you in the next 30 days.  If you need temporary proof sooner, please ask them to send you a letter for your records while you are waiting for your new card.  The toll-free number is-800-325-0778 7 am to 7 pm. Or visit them online www.ssa.gov Or visit your local Social Security office.
How do I report a beneficiaries' death?  Please call the toll-free number 800-325-0778  from 7 am to 7 pm or online www.ssa.gov
What is Medicare assignment?
Medicare assignment is when a doctor or provider has a contract with Medicare. That provider has to accept what Medicare allows for reimbursement of services.
This is just a brief list of (FAQs) We offer free advice with no obligations.   If you have a specific question or need clarification on a question, please reach out to us at our toll-free number 866-598-8170  or 910-538-4547 or 91–452-1922.   Or email us at  mitch@allstarseniorbenefits.com   Call us today!  We have over 34 years of experience helping people!  All of our policies and plans are state-approved and state-regulated.  If you would like to visit us on Facebook, please click this link https://www.facebook.com/medsuppguru  Our website is https://allstarseniorbenefits.com  If you would like a quote with no obligations, please click here https://allstarseniorbenefits.com/get-a-quote/#.W60lbGhKhPYWe have a background in healthcare that helps us understand Medicare much better than the average agent or Agency.   We have personally been on Physical Therapy home visits with Medicare representatives.  We know Medicare!   We are a Veteran owned agency. We look forward to helping you!