Life insurance, it sure can get complicated.  Which one is best and how do they differ?   In this article, I am going to attempt to give you the clearest answers possible.   If not you may call me – Mitch Winstead toll-free 866-598-8170  or 910-452-1922.  Our website is https://allstarseniorbenefits.com   
Our email is mitch@allstarseniorbenefits.com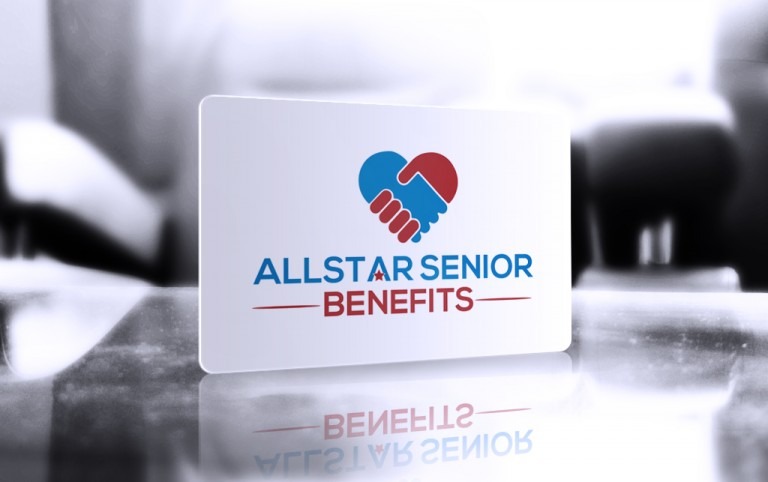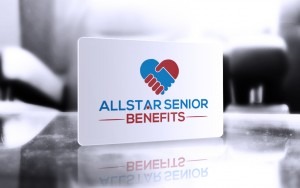 I want to first start off with Term Life insurance.  This is what most young couples get and it is most likely going to be offered by your employer.   However, your life insurance policy probably won't be portable which means you can't take it with you if you leave your job.   So most of the time, it's in your best interest to purchase from an outside company so if something happens at your job, you can take it with you.   I have 2 term policies and my Mom has a whole life policy that she took out on me when I was in my 20's. I'm 52 now.   It's best to have a combination of whole life and term life.    So let's keep talking about term life.   Term life does not build any cash value.  People like to compare term life and whole life.  Whole life insurance builds cash value.   When I first started selling life insurance in 2000,  my sales manager had me explain it like this:  it's like renting a house and buying a house.   You ent with term insurance- there is no equity built up but you do get to live in a house.   With whole life- you buy the house and equity/cash builds usually after 18 – 24 months of having a whole life policy.  The benefits of term life- it is cheap!  As with any insurance policy the younger you are the cheaper you pay.
You get more bang for your buck.   Some people can get $100,000 for less than $20.00 a month.   On some term policies, there are riders available like a return of premium.    So if you pay into a term policy for 20 years at $20.00, you can get 98% of the money you paid for the policy at the end of 2o years. It is a little more expensive than a regular term policy.   Now I said at the beginning of this article there is no cash value in a term policy and now you tell me you can get your money back   What do you mean?   A term policy that gives you your money back in 20 years is can a return of premium rider on your policy.   There are other riders you can get and it differs from each company.
There are accidental death policies that pay double your face amount if you are killed in an accident.  So if you buy $100,000 your beneficiary would get $200,000.  Some have a rider called accelerated death rider and that means if you have a terminal illness you can get most or sometimes all of your monies upfront to pay bills etc.  However, if you do take your money upfront that is all you get, there is no money left for your beneficiary.  There are nursing home riders, disability riders which pay nursing home costs and a disability rider would help if you got sick or hurt at work.  As I mentioned before, different companies have different riders available.   Riders are going to cost more.  It is great to have them available though.   How do you qualify for a term policy?   Well if you get one at work, it's as easy as completing your name address and phone number.  The human resources person or the agent that is taking care of the employer's benefits also helps you do that.
Now to purchase it on your own, you will have to contact a broker or agent.     If you do it that way and that's the way I recommend it. 


The agent will do the paperwork for you.   But you have to answer health questions on the application.   They can be pretty extensive.  You may have to submit to a blood and urine test.   Your doctor's medical records will have to be examined and other factors like your driving record may be looked at too.   The insurance company doesn't want a person with a lot of speeding tickets or someone with a traffic record.   They want someone healthy and a person that is going to live a long time.   Most of the time it works out well for an applicant.   However, there are plenty of cases where the insurance company declines you.  Or you have to pay a higher price due to a health condition or you have had a speeding ticket.  Let me be clear, getting a life insurance policy is not to be taken for granted.   If you are healthy, you got everything going for you.  Now some people have health problems and have to pay much more for their policy than others do.
Some people can only get a "graded policy" and its expensive plus in the first 2-3 years if you die, your beneficiary won't get the full face amount or payout from the policy.   Sometimes they will get 100% fo what you paid for the policy or 110%.   But after 2-3 years if you live long enough, the full face amount is available.    Let us talk about whole life or it sometimes referred to as permanent life insurance.   Whole life builds cash value.  Some policies will pay the premium for a month or two if you can't make the payment.  Whole life has riders also.  Accidental death riders are available as well as accelerated death benefits.   Again each company has its own versions of riders available.   Whole life policies can be borrowed against.   You do have to pay it back if you want your beneficiary to have the full amount of the policy. Whole life is more expensive.  It can be called burial life insurance or final expense life insurance for people usually age 50 and above.   Other important riders on whole life or term life can be a free life insurance policy for your grandchildren.    Now let's talk about universal life.  Universal life is confusing.  I had a sales manager that knew it like the back of his hand.   It works like term life, however, it can build cash value like a whole life policy.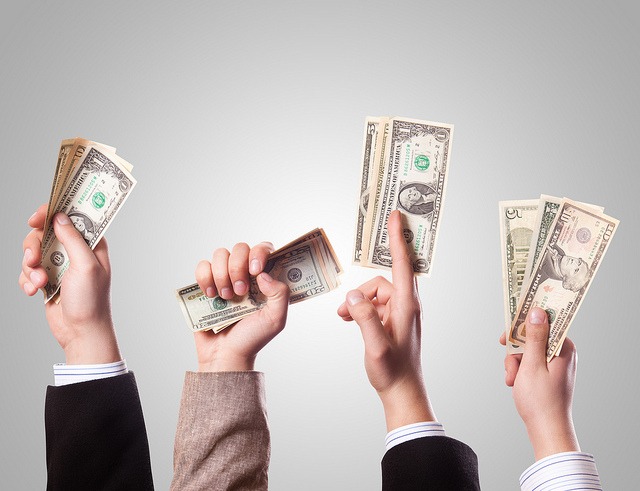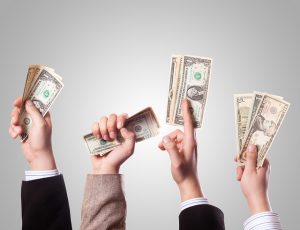 You can choose to make payments from the actual policy if you have the funds to do so.  You can also draw interest from it.  The interest you get depends on a lot of factors such as the company you are insured with, the market volatility, the economy and so forth.
Some universal life programs work very well.   It is not something in my opinion that you would want to start a savings program for college.   Some clients have made that mistake before.   There are also indexed universal life insurance policies available.   Some of these policies kind of act like an investment in the stock market and life insurance at the same time.   My belief is that you should use the stock market itself to do any investments instead of an insurance company.   Let us talk about needing life insurance.   Life insurance is something we never want to use.   We are all going to die.  It may be uncomfortable to talk about or read but its the truth.   So shouldn't we all have life insurance at least as an adult and especially if we have a family and a mortgage and other debt.   I think it's a financial responsibility to help your family and not let them be burdened by your death and how they are going to pay the bills.   Surprisingly, there is about 46% of people that DON'T has life insurance.
I often wonder what goes on in their mind.   Are they invincible?   Do they think that someone else should bear the responsibility for their bills or take care of their family?   Yes, some may not be able to afford it.  I can see that.  I often wonder what they were like growing up:    were they a responsible person?  Do they just don't get it?  Are they lazy?   I don't know?   I, of course, make sales calls to sell life insurance and with the companies I have available, everyone qualifies.   I still get people who say they can't afford it.  I have others who can and they still hesitate.  I always work on a price with them.  However, they say   "I'll think about it" or  "I am going to be cremated" or give me the wrong account numbers on the phone because they still aren't sure if they need it.   I think I have given up on trying to figure people out- lol.  Those of us who have life insurance also probably don't have enough.   It has been said that we need 7-10 times our income.  Some go past that also.   Agents sometimes will do what's called a needs analysis.  This is a sheet of paper that is itemized and has on there, things such as:  how much do you owe on your mortgage, credit cards, car payment, do you want to leave your children a love gift or pay for their college tuition through life insurance?   Do you want to leave your wife a sizeable amount so she can replace your income or double your income so she may not have to worry about money?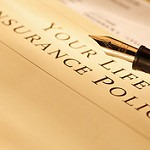 All those things add up and its the tip of the iceberg.
I don't think its right to burden someone with my bills.   I do want my spouse and children to be taken care of financially after I pass on.  The smartest thing you can do when you are young is get the highest amount of term life you can afford and get it for 30 years.  Then slowly start adding some whole life into the mix.   Make sure you can convert the term life insurance you do have into a permanent policy when your 3o year term expires.  Also, make sure it's not going to cost you an arm and a leg to do it.  Also, take advantage of the return of premium riders you can get.  Be sure to have an outside life insurance policy separate from work.  Let me start to close this article out by mentioning at the time of this writing, life insurance is cheaper to purchase.  More competition has emerged and companies are getting more intelligent. We offer free advice and you have no obligations. All of our whole life policies are state-regulated. There a no health exams and everyone qualifies.   If I can help you, my contact information is Mitch Winstead- Allstar Senior Benefits   Toll-free 866-598-8170 or 910-452-1922   Our email address is mitch@allstarseniorbenefits.com If you would like a quote, please complete the quote form on my website at https://allstarseniorbenefits.com/get-a-quote/#.W6ktqWhKhPY   My Facebook page is http://www.facebook.com/medsuppguru