Funeral Plan Checklist
Planning a funeral is very emotional. When a loved one passes away, those they left behind are forced to make numerous decisions about the services in the midst of grieving. Whether you're pre-planning your own funeral or memorial service, or you're planning a funeral for a loved one who has passed away, this funeral plan checklist will help you ensure every box is checked to serve as a pillar of support during a difficult time.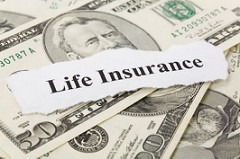 Pre-Funeral Steps
1. Notify the Correct Authorities
First on the funeral plan checklist is notifying the correct authorities. If the death in question has occurred outside of a hospital or nursing or convalescent home, you may be required to notify authorities about the death. You can simply call 911 to report the death, and the responder will notify the coroner. While it's not always necessary to call the coroner, it may be beneficial to do so in case the individual had important insurance policies in place that could come into play.
2. Let Friends and Family Know
While police will generally notify next of kin, you may need to notify numerous other loved ones of the individual's passing, especially if they must travel a long distance in order to attend the services. Beyond family members, be sure to keep your loved one's friends in mind.
3. Get Organized
This is one of the most important tasks on the funeral plan checklist. Once you're at the funeral home planning the services, you'll be tasked with completing the death certificate. Be sure to get organized and gather all information required to fill out this form. This includes the deceased's social security number, birthdate, parents' names, employment address, and occupation. If they were in the service, you'll need their armed forces serial number.
Only half of those over age 65 have an up-to-date will, so it's important to consider your estate planning now. It can cover a variety of aspects, including determining the executor of your will, any trusts you have, taxes and succession, and charitable donations, among other things.
4. Discuss Funeral Expenses
Funeral expenses can be costly if you are paying out of pocket. Before making decisions regarding the services, burial, or cremation, you'll need to first broach the topic of finances. If your loved one didn't have some sort of Funeral Insurance or life insurance policy, you'll need to find other ways to handle the funeral expenses.
It's important to choose a person that will be responsible for handling the costs of the funeral, at least as far as billing purposes go, regardless of where the funds will come from. If there's an executor of the estate for the person who has passed away, they'll generally take responsibility. Ultimately, it's up to the family to determine who handles these expenses.
5. Choose a Funeral Director
Because the funeral director will take you through the bulk of the planning process, it's important to choose the right individual. They'll handle caring for the body, purchasing the casket or urn, hosting the viewing, and taking care of the legal requirements. Price plays a large role in determining which funeral director is best, so it's important to ask for itemized price lists of the funeral home's offerings. Consider your initial interaction with the funeral director, and think of it as an interview of sorts. You'll want someone experienced but sympathetic; take referrals from friends and family that have been through the process before; it will make all the difference.
6. Decisions About the Funeral
There are numerous decisions about the funeral you'll need to make, and the first comes in choosing between cremation and burial, which is normally decided by the deceased before their passing. However, if they never expressed a preference between cremation and burial, there are a few factors to consider. Burials are must costlier than cremations, and many who prefer cremation cite their ability to save land space. Religion can play a role in the choice, as well. Regardless, it is a personal decision that should take your deceased loved one's wishes into consideration.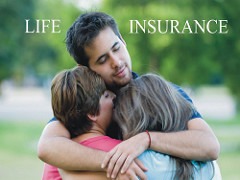 Steps for Cremation
Cremation has become increasingly popular in recent years and is projected to make up 50 percent of funeral services in the next few years. If choosing to cremate your loved one, you'll encounter the following steps:
Authorization: After the body has been transported to the crematorium or funeral home, you'll need to sign an authorization form for the cremation service.
Viewing: If you're holding a viewing of the body before cremation occurs, you may need to rent a casket.
Burial Container Options for Cremation: You may choose to place the urn permanently in a Columbarium, entomb them in a crypt in a mausoleum, or bury the ashes in a cremation plot. Some choose to hold the remains in some form of a memorial, such as a bench or a rock, while others have ashes turned into glass or diamonds. One of the most popular options sees loved ones spreading the ashes in a place the deceased loved (just be sure to follow state and local laws).
7. Steps for Burial
Burials continue to be the most popular traditional funeral option. They require more steps than cremation, the most important of which are as follows:
Embalming: You'll have to decide whether or not to embalm the body. If you don't, the funeral services will need to be settled more quickly, as laws require bodies that are not embalmed to be buried sooner than those that are.
Choosing Clothing & Jewelry: If you decide to do a traditional funeral burial, you'll have to consider the clothing and accessories for the deceased to be buried in. It's often best to bring in these items when first meeting with the funeral director. Be sure to include any special pins or trinkets your loved one either requested to be included or that you know they hold dear.
Type of Burial: There are three main types of burial: cemetery plots, vaults, and mausoleums. If a plot has already been purchased, bring the deed with you to your meeting with the funeral director.
Choosing a Casket: Caskets run the gamut in terms of material and cost. Wood and metal are the most popular mediums, but the cost can range anywhere from a few hundred dollars to over $10,000 depending on the casket selected.
Open or Closed Casket: You'll need to determine whether the casket will be open or closed, especially if the deceased never indicated a preference. Some religions have strict beliefs regarding this practice so be sure to discuss these with the appropriate clergymen. Consider what family and friends would most appreciate on this day as they say their goodbyes.
Pall Bearers: Pallbearers play an important role, and generally next of kin and close friends take on the duty. If you'd prefer to have the funeral home make these arrangements, simply put in the request with the funeral director.
8. Writing an Obituary
It's important to write an obituary for the deceased; they provide a short synopsis of your loved one's life and announce the death to the community, but also serve as a celebration of life. The obituary may be as succinct or lengthy as your local newspaper or internet outlet allows, but you'll need the following to write the basics:
– Vital Statistics
– Survivors' Names
– Membership or Associations
– Hobbies
9. Hosting a Funeral Service
If you plan to have a funeral service for your loved one, there are questions to be answered regarding when and where you'll host it:
– Will you host the service before or after the burial/cremation?
– Where will you host the service? Funeral home, church, temple, mosque or graveside?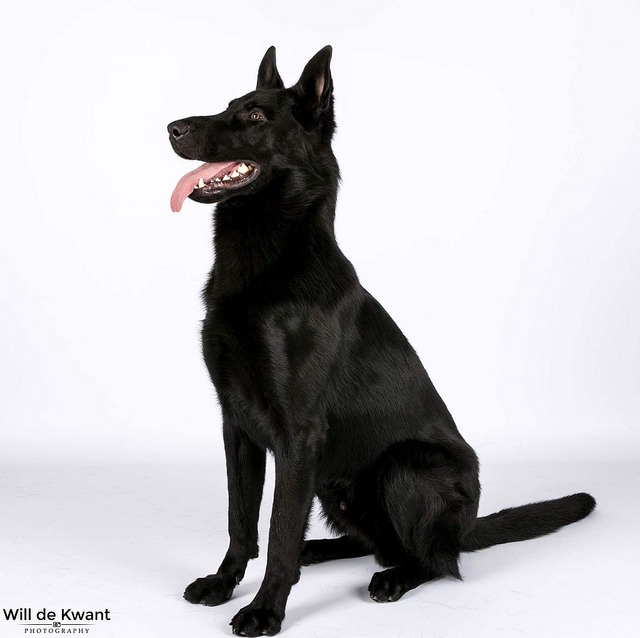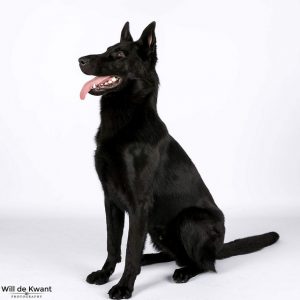 – Was the deceased in a Fraternal Order, the military or any other special association? If so, there may be special ceremonies provided for the service. Check-in with a local branch of the particular service your loved one was enlisted in, or check in with his or her Fraternal Order or association.
10. Flower Displays
Floral arrangements are a traditional component of funeral services, and you may need to determine the type the family wishes to provide. Relatives and friends may also need advice on your desired floral options, which include:
– Casket Sprays
– Standing Sprays
– Specialty Shapes (crosses, hearts, etc.)
– Lid Arrangements
The deceased may have also left wishes that donations to a special cause be left in lieu of flowers. If this is the case, be sure to inform family and friends well in advance of the funeral, as well as provide them with appropriate information on where they can send their donations
11. Eulogies
Eulogies are a traditional part of the funeral services. You must decide who will deliver the eulogy. Some elect to have a clergy member deliver it, while others choose a family member or friend. Some families prefer to prepare the eulogy in video or audio form beforehand. Consider your options with your loved ones.
12. Music
If your family member requested certain songs or music types played during the services, you may need to provide these to the funeral home. You can also choose generic music provided by the funeral home itself if the deceased and their loved ones didn't specify a preference.
13. Transportation
While the funeral home generally handles the transportation of the body, you may need to consider transportation options for the family and other close loved ones. You may elect to rent a funeral home limo for the procession.
14. Purchasing a Headstone or Grave Marker
If your loved one had previously purchased a gravestone, you'll need to have it engraved. If they didn't, you'll be tasked with choosing a gravestone or marker in addition to the engraving. Some cemeteries have strict rules regarding the type of marker so be sure to check in with your chosen cemetery on any regulations or restrictions.
15. Hosting a Wake
Some choose to host a wake or special gathering to help celebrate the deceased's life. You'll need to decide when and where this will be hosted, and determine whether catering is necessary.
16. Accommodations for Visiting Relatives
It's likely you'll have relatives coming from out of town to attend the services, and you may need to consider how to accommodate them. This may include:
– Picking them up from the airport
– Booking their lodging in a local hotel
– Assisting with travel bookings, including flights or train tickets
Planning a funeral is a daunting task during times of grief. Use this checklist as a funeral guide to simplify the process and ensure you loved one has the funeral service they deserve.